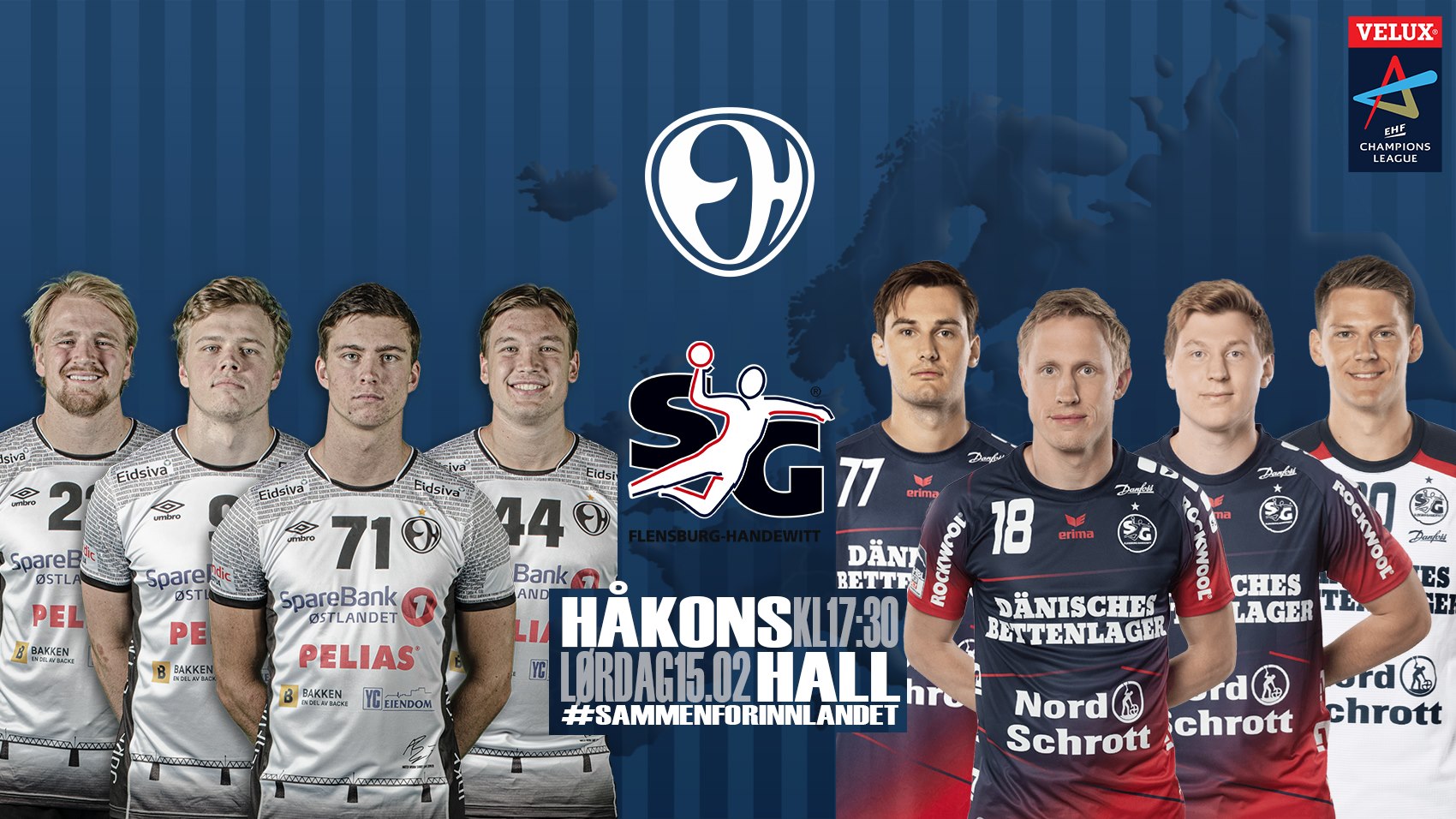 Elverum Håndball aims for 35.000 spectators
Elverum Handball has got a lot of attention around our matches in Champions League. Already now, the match against Barca Lassa in February is almost sold out. Therefore – we have set a new goal.
Saturday February 15th, we welcome the German champions Flensburg-Handewitt, with four Norwegian stars in their team, to Norway. This big game will be played in the majestic Håkons Hall in Lillehammer. The same arena where Elverum played against Paris SG in front of 12.377 spectators.
Last time, against Paris, it was a huge success, and we think we can make a great event also this time against Flensburg. We will not repeat the event we made last time but make a brand-new show that no one has ever seen in Norwegian club handball

Kalle Bjørkman, Chief of marketing, Elverum Handball
We want to see YOU in Lillehammer!
Our goal is to give handball fans from Scandinavia a new, fantastic experience. The theme of the match will be «Handball in the Winter-wonderland» with a brand-new concept never seen before. We will mix the Olympic spirit with a great show. If we want to create a new success, we cannot push "copy-paste" from last game against Paris but come up with something new. And that is what we are going to do!

Mads Fredriksen, Managing Director, Elverum Handball
The Norwegian players of Flensburg also look forward to the big event in Lillehammer.
I really look forward to coming home to Norway and experience the atmosphere and the event that Elverum is creating. It is a dream come true

Magnus Abelvik Rød, Flensburg-Handewitt and Norway
Important: If you want tickets for this match, and do not have a Norwegian phone-number – you can send an e-mail to hanspetter@ehh.no and you will get help buying tickets.